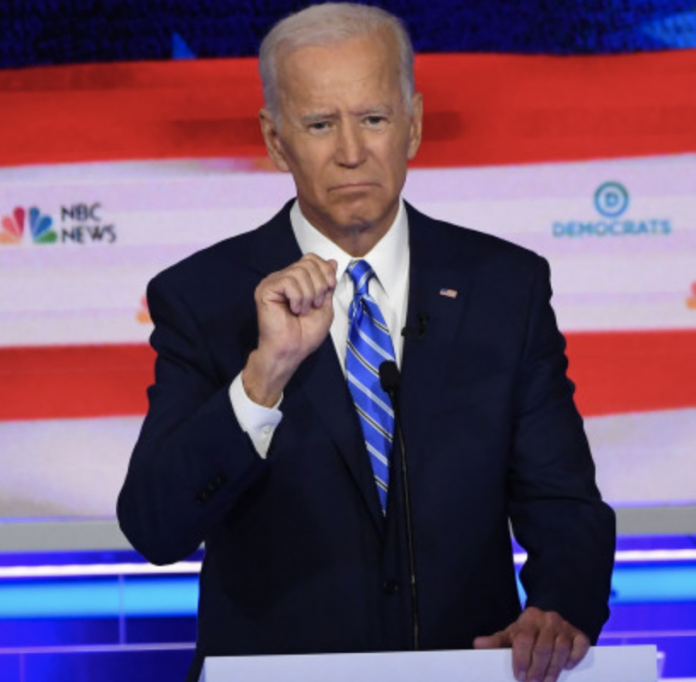 Yesterday, 2020 presidential candidate and former vice president Joe Biden traveled to Dover, New Hampshire in order to campaign. While in the state, Biden took photos with supporters and shook hands.
However, not everyone vocalized their support for the former vice president. Many people of New Hampshire criticized Biden over the deportations of illegal immigrants which took place during President Obama's time in office.
Protesters Against Biden in New Hampshire
The subject of deportations of illegal immigrants is very touchy in the United States of America. Many Democrats have pointed the finger at the Trump administration and the present treatment of migrants, especially migrant children, at the Southern border.
However, other Americans have raised a different point. Certain individuals note that the deportations of illegal immigrants and similar treatment of migrant children happened under the Obama administration.
After his speech, protesters swarmed Biden and called on him to apologize for the alleged three million deportations which happened while Obama served as president. Signs and various chants also accompanied the anti-Biden protesters.
See for yourself:
2020 Watch: Former VP @JoeBiden faces a brief protest Friday during a campaign event in Dover, NH by a small group of demonstrators angry over the stepped up deportation of undocumented immigrants during President Barack Obama's administration #JoeBiden #nhpolitics #FITN #mapoli pic.twitter.com/AkfaUrUXse

— Paul Steinhauser (@steinhauserNH1) July 12, 2019
A Closer Look at Biden's Event in Dover
During Biden's time in Dover, he lamented over being "skewered" by the Democrat Party. The former vice president then stated that being a party frontrunner means that "everyone's behind you, they're looking. You know what I mean."
Of course, Biden also censured President Trump while campaigning in New Hampshire. The former vice president claimed that Trump's foreign policy conduct and interactions with certain other world leaders is dangerous. However, Biden also praised what he views as "cooperating" with the other side; the other side in this context is presumably conservatives and Republicans.
How is Biden's Campaign Faring Thus Far?
Despite hits which Biden has taken from the more progressive wing of the Democrat Party, he still maintains his status as the frontrunner. Terry Shumaker, a supporter of Biden and also a New Hampshire attorney, stated that support for the former vice president is not on a decline.
Shumaker noted that individuals are "coming up to me on the street and self-identifying themselves as Biden supporters."
Biden also thanked supporters in Dover via Twitter yesterday evening:
Thank you to everyone who joined us in Dover, New Hampshire! We had a great time discussing how we will rebuild the backbone of this country — the middle class. pic.twitter.com/cVJyXChtQF

— Joe Biden (@JoeBiden) July 12, 2019