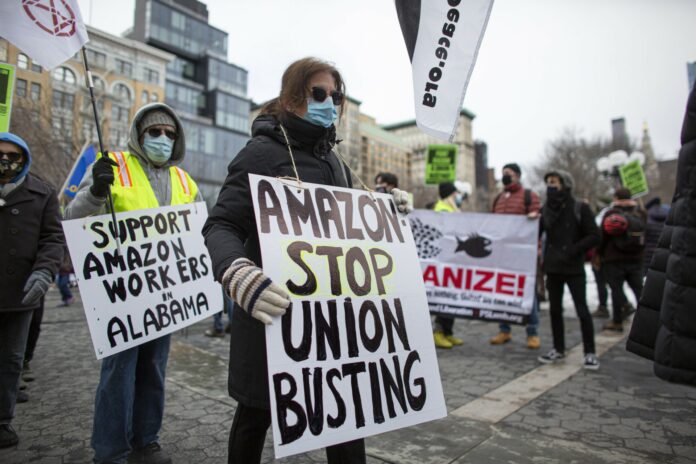 Amazon, the e-commerce giant, has come under fire for its alleged union-busting tactics leading up to a unionization vote in the previous year.
Perhaps because of alleged anti-union tactics, workers at the Albany-area facility voted against joining the Amazon Labor Union (ALU).
US labor board prosecutors have lodged a formal complaint, claiming that Amazon's actions during this period violated federal law. This complaint underscores Amazon's controversial stance on unionization and its potential impact on the workforce.
"These allegations are completely without merit, and we look forward to showing that through the legal process," said Eileen Hards, an Amazon spokesperson. "Dozens of charges filed at ALB1 have already been dismissed by the NLRB. And we look forward to having these allegations dismissed as well."
Over 1,000 People Missing as Death Toll Rises in Wake of Maui Wildfires – USA Herald
Vitamin Energy Takes #2 Position in Premium Energy Shot Market – USA Herald
Amazon's Union-Busting Tactics 
The complaint, submitted by a regional director of the National Labor Relations Board (NLRB), underscores Amazon's alleged repeated violations of federal law over several months. These violations are said to have taken place at an Amazon warehouse located outside Albany, New York.