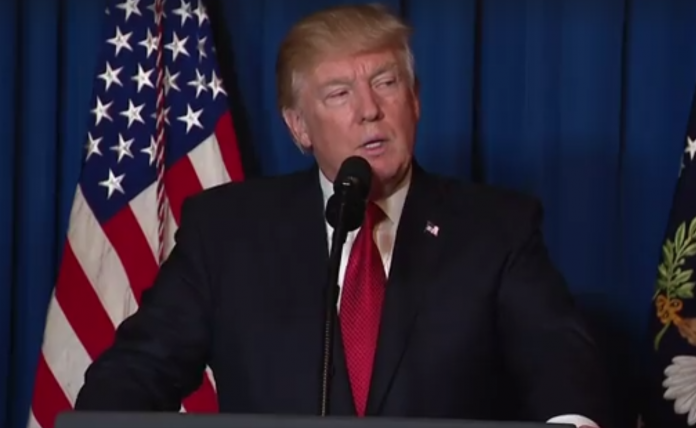 Confusion still abounds in Washington as more reports come in from various sources regarding the Russian bounties placed on U.S. troops in Afghanistan
Regardless of who was briefed and when the New York Times reported, there is strong financial evidence for these claims. According to the report, officials intercepted electronic data showing large financial transfers from a bank account controlled by Russia's military intelligence agency, the G.R.U. to an account that has been linked to Taliban forces.
Sergei Zhirnov, a former agent of Russia's Foreign Intelligence service, defined the scope of the GRU to BBC News.
"It's a massive machine, which works toward making war," Zhirnov said. "Putin likes to flex his muscles when there is no chance of retribution."
According to the Associated Press, Republicans who left a Monday briefing sided with President Trump repeating the adage that the claims were "unverified" while Democrats were left frustrated after a Tuesday briefing with presumably the same information.
Rep. Adam Schiff spoke to the press after leaving the meeting. "As we look at these investigations, number one, the President of the United States should not be inviting Russia into the G7 or G8, um we should be considering what sanctions are appropriate to deter Russia's malign activities not further ingratiating Russia into the community of civilized nations."
In a report by popular political news analyst site The Hill, Senator Todd Young of Indiana pointed out that "every single member, Republican and Democrat alike, of the Senate Select Committe on Intelligence is aware, should have been aware of the intelligence that I was briefed on."
Trump and his administration have been backpedaling a claim that the President was never briefed on these allegations.
Evidence suggests that the information was detailed in President Trump's Daily Brief, but the president is notorious for not reading these briefs. He chooses instead to receive verbal information from intelligence officials in sporadically scheduled briefings.
In spite of these facts and Trump's repeated denial of being briefed, the Associated Press states that none other then former national security adviser John Bolton briefed Trump on the intelligence assessment in March 2019.
Bolton also suggested to NBC's "Meet the Press" that Trump was claiming ignorance of Russia's provocations to justify his administration's lack of a response.