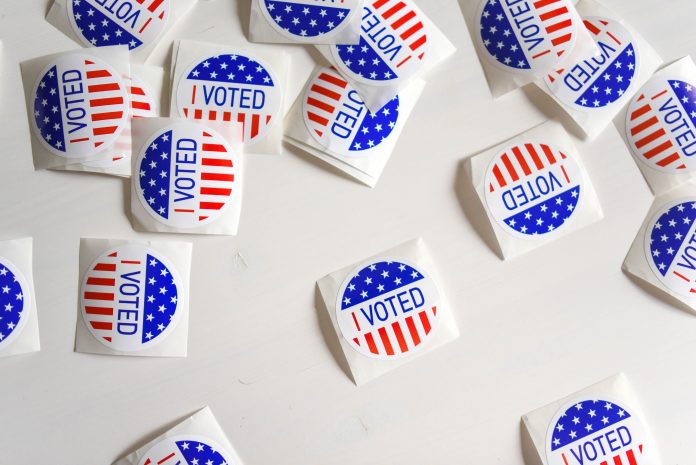 For many Americans, it should be no surprise that the 2020 election will be hotly contested across multiple battleground states that could propel either President Donald Trump or Democratic nominee Joe Biden to victory.
Indeed, this year has been far from average. Americans have had to face a dire economic outlook alongside a global COVID-19 pandemic that has destroyed businesses, lives, and our national discourse. Here is a broad overview of the electoral landscape and what to expect tonight as votes begin trickling in.
Trump strongholds
Heading into tonight's showdown Trump appears to be the unfavored candidate according to polling data. As multiple media pundits have said, Trump is lagging behind Biden in multiple national polls.
That said, Trump can expect victories in a slew of states, including most of the Southeast U.S. A few states expected to turn red are Georgia, Tennessee, Mississippi, North Dakota, South Dakota, Idaho, and a handful of others.  Of course, these states will not be crucial to a Trump electoral victory over Biden, that comes down to the battleground states.
Biden strongholds
As with Trump, Biden is expected to win in multiple states that traditionally vote blue over red. States in which Biden is most likely to win are California, Washington, Oregon, New York, Massachusetts, Illinois, and New Mexico.
Akin to the SE U.S., the West Coast has historically proven itself to be a Democratic stronghold for in the presidential election, not to mention further down the line in Governor and other local elections. A prime example of this would be Washington Gov. Jay Inslee's (D-WA) double-digit lead over Republican candidate Loren Culp (R-WA).
Battleground states
Ultimately, the 2020 race will solely come down to key battleground states. Looking back at the 2016 election it became immediately clear that Donald Trump managed to sneak by with a victory by electoral votes due to targeting key states. Hillary Clinton may have won in terms of the popular vote, but, she failed to secure a victory in states where it really matters.
But what about 2020? Can we expect the same trajectory as 2016? According to aggregated polling data collected by the Wall Street Journal, Michigan, Wisconsin, and Pennsylvania are all up for grabs. This is a marked change since 2016 where Trump managed to clinch a victory in all three.
Other crucial states like Florida, Ohio, Iowa, and Texas are a complete toss-up ahead of tonight's results, making it increasingly hard to predict who the victor might be. At the end of the day, this will all come down to which candidate was most convincing to voters in these key states.
Biden has made sure not to make the same mistake as Clinton by ignoring swing states but instead has stumped particularly hard to siphon away votes from Trump. Of course, these are all projections.
The USA Herald will be providing ongoing coverage for the 2020 election throughout the day and evening.
—————————————-
Have a story you want USA Herald to cover? Submit a tip here and if we think it's newsworthy, we'll follow up on it.
Want to contribute a story? We also accept article submissions – check out our writer's guidelines here.