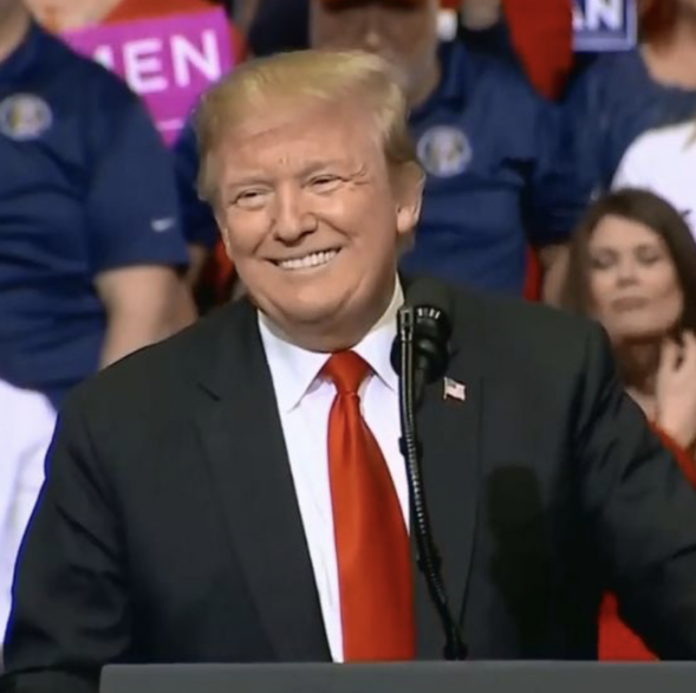 In each general presidential election, there are certain traditions and standards that candidates are expected to abide by. Debating one's opponent just so happens to fall into this category.
After an intense primary election season, President Trump and former Vice President Joe Biden have each secured the necessary amount of delegates gain the nomination from their respective parties. Many Americans are eager to see the two political foes go toe-to-toe on a debate stage.
On Monday, Joe Biden's campaign agreed to engage in three general election debates with Trump. This was confirmed in a letter written by Jen O'Malley Dillon, a Biden 2020 campaign manager, which outlined expectations for the debate.
Trump vs. Biden: What you need to know
The three debates between Trump and former Biden will take place on Tuesday, September 29, Thursday, October 15, and Thursday, October 22. In her letter to the Commission on Presidential Debates, Dillon wrote that Biden Biden would accept once formal invitations were issued.
#Election2020: Joe Biden's campaign confirms he will participate in 3 debates with Pres. Trump. pic.twitter.com/1O6BUex25e

— Chloe Salsameda (@ChloeSalsameda) June 22, 2020
The Biden campaign manager also expressed hope that President Trump will not "make excuses" to avoid debating the former vice president. Dillon then made comments implying that the president is doing poorly in polls and trying to distract the nation from his "failed leadership."
Dillon's letter to the Commission also included claims that the president wanted to handpick a debate moderator. She wrote that Trump is fearful of "fair, even-handed debates," and implied that the president seeks a biased moderator.
Response from the Trump Campaign
President Trump's re-election team wasted no time in pushing back against Dillon's claims. Communication director Tim Murtaugh fired back on Monday, saying "handlers" of Joe Biden are uneasy about him debating without "a script and teleprompter."
Murtaugh didn't stop there, however. The communications director also pointed out that a more extensive debate schedule will highlight the former vice president's "confused meandering."
Biden is hiding in his basement, refusing to hold a press conference.

Why?

Because he does not have the strength, stamina, and mental fortitude required to lead this country.pic.twitter.com/HWwKgBcVlp

— Trump War Room – Text TRUMP to 88022 (@TrumpWarRoom) June 22, 2020
Joe Biden continues to take heat for the ways he conducts himself. Misremembering the Declaration of Independence is just one example; the former vice president has also challenged voters to push-up contests and lost his train of thought while speaking.
Last week, President Trump's re-election campaign put out an ad slamming Biden's lack of fortitude. Biden's team also released their own anti-Trump ad to air on television.
I've said from the outset of this election that we are in a battle for the soul of this nation. Who we are. What we believe. And maybe most important — who we want to be. It's all at stake.

That's the case we're making in our first TV ad of the general election: pic.twitter.com/gGeSmBIIxA

— Joe Biden (@JoeBiden) June 19, 2020