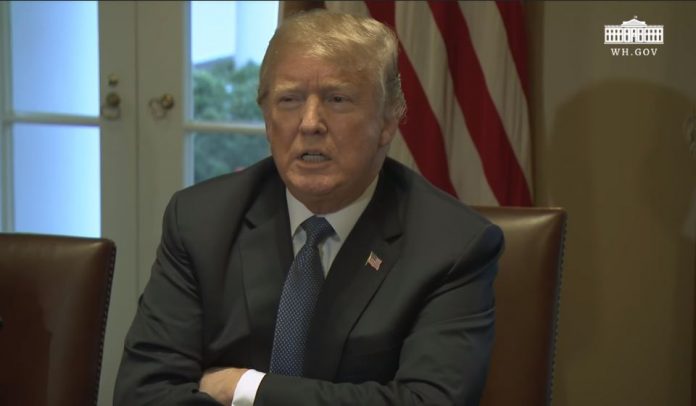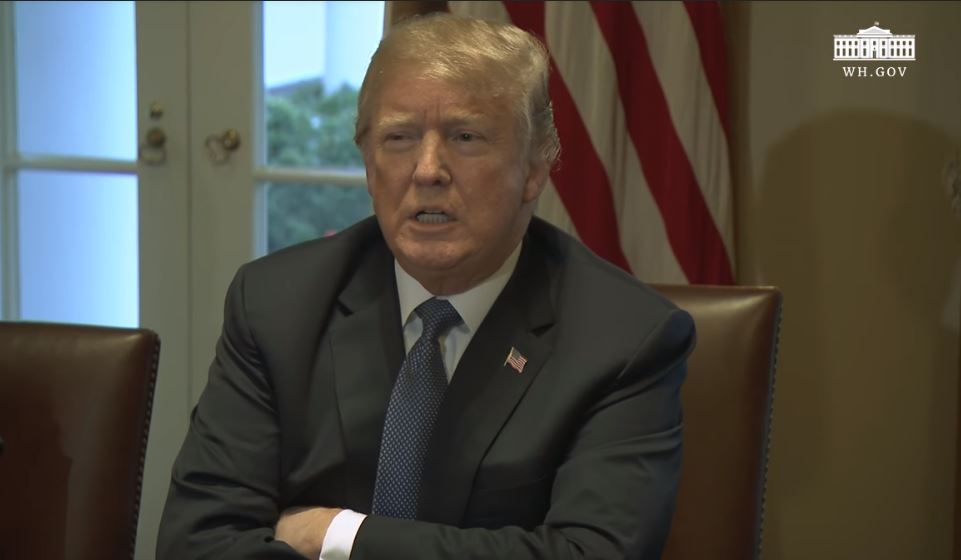 President Donald Trump condemned the Federal Bureau of Investigation (FBI) for raiding the home, hotel room, and office of his longtime personal lawyer Michael Cohen.
According to Washington Post, Cohen is under investigation for possible bank fraud, wire fraud, and campaign violations. FBI agents seized documents related to the payment he made to porn star Stormy Daniels, who claimed that she had sexual affair with Trump. They also took his computer, phone, and personal financial documents including his tax returns.
During a press conference on Monday, Trump called the raid a "disgraceful situation," a "total witch hunt" and a "new level of unfairness"
"They broke into the office of one of my personal attorneys… and it's a disgraceful situation. It's a total witch hunt. I've been saying this for a long time," said the President.
He added that the FBI raid is a "whole new level of unfairness," and "an attack on our country" and "what we all stand for."
Furthermore, Trump criticized Special Counsel Robert Mueller and his team of investigators as "the most biased group of people."
According to him, "These people have the biggest conflicts of interests I've ever seen" citing the reason that they are "not looking and Hillary Clinton, the horrible things she did…They only keep looking at us. So, they find no collusion and then they go from there and say let's keep going and they raid an office of a personal attorney early in the morning.
Moreover, Trump also expressed regret for appointing U.S. Attorney General Jeff Sessions to his position. He said Sessions made a "terrible mistake" when he recused himself from the Russia probe.
The President went on to say that he should have appointed a different person to serve as attorney general if Sessions told him that he will recuse himself.
Trump appears to be considering firing Mueller
Political observers noted that Trump was angry and frustrated with the FBI's raid on Cohen. They speculated that the situation could prompt the President to firing Mueller.
In fact, when reporters asked him about terminating the Special Counsel, Trump responded, "Why don't I just fire Mueller? Well, I think it's a disgrace what's going on. We'll see what happens," adding that many people told him that he should fire Mueller. "Again, they found nothing and in finding nothing, that's a big statement," he said.
Last month, a group of Republican lawmakers including Sen. John McCain expressed their support for Mueller. They encouraged Trump to let the Special Counsel complete his investigation into Russia's interference in the 2016 election. The Republicans spoke against firing Mueller after Trump repeatedly attack the Special Counsel on Twitter.
It is also important to note that a prominent lawyer, Joseph diGenova, who is a vocal critic of the Mueller investigation, recently joined Trump's legal team.