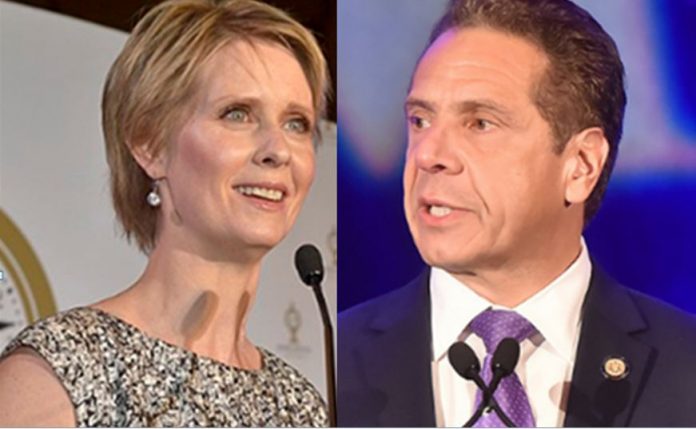 New York Gov. Andrew Cuomo denied any knowledge of a mailer sent to voters suggesting his challenger and fellow Democrat Cynthia Nixon is anti-Semitic.
The New York State Democratic Party sent the mailer. It reads, "With anti-Semitism and bigotry on the rise, we can't take a chance with inexperienced Cynthia Nixon."
Additionally, the mailer falsely accused the former Sex and the City actress of being silent on the issue and of supporting the Boycott, Divestment, Sanctions (BDS) movement.
Nixon Accused Cuomo, NYS Democratic Party of Trump-style Tactics
In a tweet Sunday, Nixon condemned the mailer and accused Cuomo of approving it. She called it an attack on her family and all New Yorkers, and a sickening exploitation of people's real fears. She added that Democrats should not engage in Trump-style tactics.
The mailers that Governor Cuomo and the NY State Democratic Party have sent out are not only an attack on my family, but on all New Yorkers.

At a time when anti-Semitic, Islamophobic, and other hate crimes are on the rise, it's sickening to exploit people's real fears like this.