Police are asking for help to identify the young man that may know something about the animal's disappearance. 
No information was offered about the man, when the video was recorded, or if he is considered a person of interest in the case.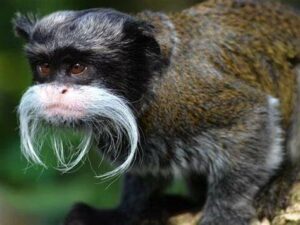 Missing monkeys is the third strange incident 
The zoo team insists that "Emperor tamarin monkeys would likely stay close to home — the zoo searched near their habitat and across zoo grounds and did not locate them." the Dallas Zoo tweeted Monday.
Earlier this month, a clouded leopard escaped her enclosure. And the fence was "intentionally cut." The female leopard, named Nova, was found on the same day she went missing. And Dallas police launched a criminal investigation into the incident.
Similar fence cuts were found inside the langur monkey habitat. No langurs escaped their habitat or appeared to be harmed or in danger, Dallas PD said in a press release at the time.
On Jan. 21, zoo workers discovered a rare, endangered vulture was dead in its enclosure. Initially the zoo described the vulture, named Pin's death as "unusual" and claimed the bird did not die from natural causes.