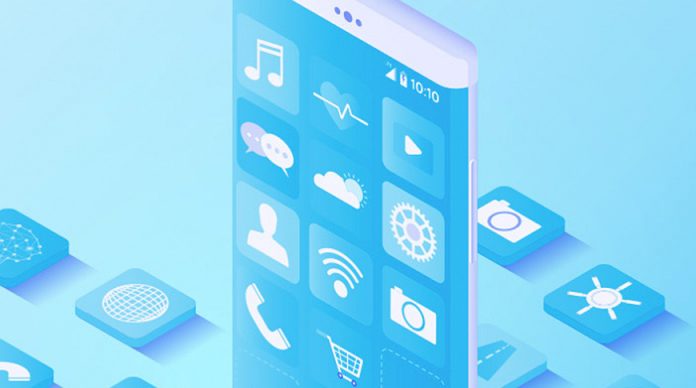 A group of media and technology companies including Base Camp, Epic Games, Spotify (NYSE: SPOT), News Media Europe, ProtonMail, and many others formed an independent nonprofit organization to fight for fairness and promote competition across the app ecosystem.
The members of the Coalition for App Fairness joined together against Apple Inc (NASDAQ: AAPL), which they claimed engaged in abusive and unfair practices particularly related to its App Store. 
The Coalition for App Fairness called the terms and conditions governing the Apple App Store "arbitrary" and "onerous." The coalition claimed that app developers have been raising their concerns regarding the matter to the tech giant for years.
However, they see little change and have become frustrated over Apple's alleged excessive fees and rules that gave its apps an unfair advantage, and hinders competitors' innovations.
The Coalition for App Fairness is saying that app developers and consumers are    "demanding that Apple do better."
The coalition is proposing 10 App Store Principles, which include "that developers' data should not be used to compete with them". The coalition said their proposal will help "protect the app economy" and ensure that the "benefits of digital technologies are shared by everyone."
The coalition used studies to outline what they believe is a strong case proving Apples' "exploitive" and "anti-competitive" policies.  It is specifically targeting Apple's 1) anti-competitive practices that favor its apps over competitors, 2) excessive fees of 15 to 30% in the App Store, and 3) ban on competing app stores and payment methods.
The Fortnite battle is part of a larger war
Frustrated companies like Epic recently sued Apple for allegedly engaging in monopolistic practices. The Fortnite maker's lawsuit was in response to the tech giant's decision to remove its app from the App Store for violating its terms and conditions.  The video games developer also sued Google for the same–its app was removed from Google Play Store. Epic tried to bypass the 30% fees the tech giant's charge to game developers.
The companies are locked in a long fight in the courts. Apple is seeking monetary damages from Epic, which allegedly committed a "self-inflicted" injury.
All of the 13 founding members including Epic and Spotify have been vocal critics of Apple fees and policies.
Spotify Head of Global Affairs Horacio Gutierrez said, "As enforcers, regulators, and legislators around the world investigate Apple for its anti-competitive behavior, The Coalition for App Fairness will be the voice of app and game developers in the effort to protect consumer choice and create a level playing field for all." 
"The basic freedoms of developers are under attack. We are joining the Coalition for App Fairness to defend the fundamental rights of creators to build apps and to do business directly with their customers. We are an advocate for any company that's ready to reclaim its rights and challenge the anti-competitive behaviors that exist on app stores today," said Epic Found and CEO Tim Sweeney.
ProtonMail has been in an ongoing public battle with Apple. Their CEO was recently lambasted by Apple for holding developers "hostage" with the 30 percent fee.
Basecamp has called Apple's policies "exploitative" when updates to its Hey email app were blocked for using non-Apple billing techniques that Netflix uses.
Apple claims app developers are benefiting from the App Store
On Thursday, Apple published several pages on its website highlighting the benefits of the App Store, which hosts over 28 million developers globally and 1.5 billion devices across 175 countries.
The tech giant claimed that the App Store helps developers "from start to finish — to build, test, market, and distribute your products and grow your business." 
The App Store is more than just a payment provider. It hosts and provides SDK, app store development, app screening, and support, according to Apple. 
—————————————-
Have a story you want USA Herald to cover? Submit a tip here and if we think it's newsworthy, we'll follow up on it.
Want to contribute a story? We also accept article submissions — check out our writer's guidelines here.