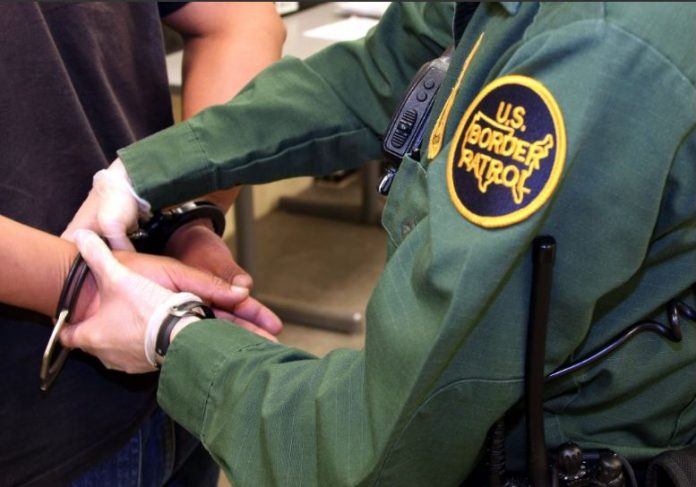 Border Patrol agents in Arizona arrested two convicted criminals who tried to re-enter the United States from Mexico on Monday.
Border Patrol agents assigned at the Nogales Station apprehended Francisco Alarcon-Flores, a Mexican national and convicted rapist.
According to the U.S. Customs and Border Protection (CBP), agents arrested Alarcon-Flores after he re-entered the U.S. illegally. During the fingerprint and criminal records check, they discovered that he was convicted of statutory rape in Yankton, South Dakota in 2003. His sentence was five years in prison.
Alarcon-Flores is now facing criminal charges for re-entering the United States as a felon.
Last week, Yuma Sector Border Patrol agents assigned at the Interstate 8 immigration checkpoint at the Wellton Station arrested a convicted murderer.
Border Patrol agents identified the person as Andres Cevilla-Julio, a Mexican national who entered the U.S. illegally.
During processing, agents discovered that Cevilla-Jullo had been previously convicted of first-degree murder in Salt Lake City, Utah. He served 20 years in prison.
Border Patrol Agents Seized over 200 Pounds of marijuana
Separately, Border Patrol agents arrested six individuals for entering the U.S. illegally near County 16th and the Colorado River.
Agents say they noticed that four of the individuals were carrying large bundles, which they suspected to be contraband. During the processing, they sequestered approximately 204 pounds of marijuana worth more than $102,000 from the suspects.
In another incident at the I-8 Immigraton checkpoint, agents arrested a man from Phoenix after searching his 2006 Chrysler 300 vehicle.
During the search, they say they found 22 packages of methamphetamine weighing almost 12 pounds in the car's dashboard. The seized methamphetamine is worth more than $35,000. Agents also sequestered that man's vehicle.
Early this month, USA Herald reported that Arizona Border Patrol agents had arrested U.S. citizens for smuggling illegal drugs in separate incidents. The total value of the illegal drugs was more than $1 million.
Last month, agents seized illegal drugs worth more than $500,000 during separate smuggling incidents. They arrested a Cuban national and two U.S. citizens.