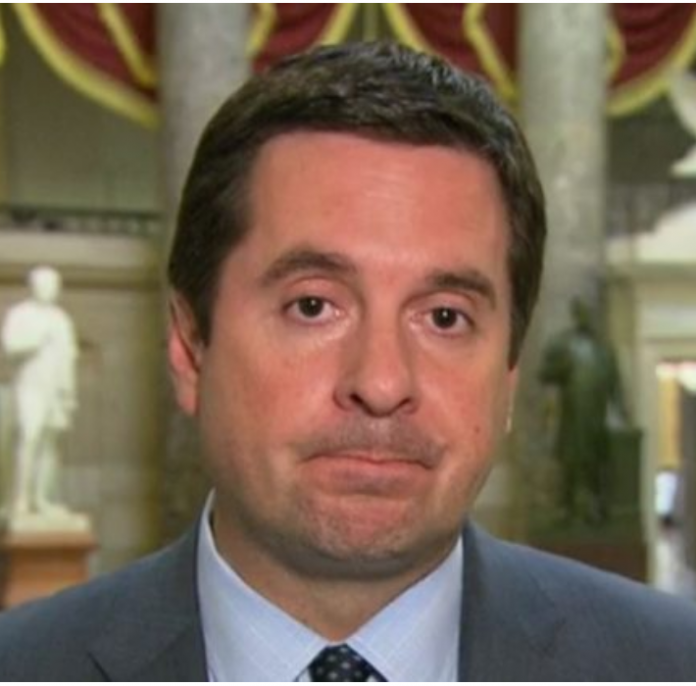 On Saturday, California Republican Devin Nunes expressed concerns about the treatment of conservatives, reports The Hill.
Nunes on Why Conservatives are 'Under Attack'
The House Intelligence Committee Chairman's remarks followed after Stephen Colbert blasted Nunes for the recent memo release.
Nunes' statement reads as follows:
"I think this is the danger that we have in this country, this is an example of it. The left controls not only the universities in this country, but they also control Hollywood in this country, and the mainstream media. So … conservatives in this country are under attack and, I think this is a great example of it. I hope they continue to do it."
The State of Conservatives in America
Many right-leaning Americans and Trump supporters agree with Nunes and have stated that conservatives are, in fact, under attack. The right moreover views social media as a prime example of this. Conservatives have reported censorship en masse, stating that their Twitter accounts faced suspensions while many of their YouTube videos faced demonetization.
In October 2017, YouTube faced a lawsuit for infringing upon free speech and right-wing channel InfoWars is apparently "one strike away" from being completed banned from YouTube altogether.
Recent calls for gun control have also added fuel to an already vicious fire. Last month, two high school shootings took place, one in Parkland, Florida and the other in Dalton, Georgia. Many Americans cited guns as the issue, and multiple companies even severed professional ties with the NRA and terminated discounts for NRA members.
However, conservatives are seemingly fighting back against perceived attacks. The state of Georgia recently halted a multimillion-dollar tax exemption for Delta after the airline ended their work with the NRA. Georgia Lieutenant Governor Casey Cagle moreover affirmed that corporations should not "attack" conservatives without expecting pushback.
What Does America Think About Nunes' Assertions?
The thoughts of the American people are incredibly varied, especially regarding politics. However, many Americans do believe conservatives are under attack, while others are seemingly skeptical, or simply downright disagree. Nevertheless, people on all sides of the aisle shared their viewpoints in the comments section of The Hill's report:
"That segment wasn't about conservatives. That was about Nunes and what an IDIOT he is. Nunes, stop trying to drag others into your mistakes and conspiracies."
"Media bias, what media bias, the left sees nothing hears nothing, too funny. News media bias is real. It reduces the quality of journalism, and it fosters distrust among readers and viewers. This is bad for democracy."
"Conservatives are not under attack — conservatives made a deal with the devil (Trump) and are paying the price."