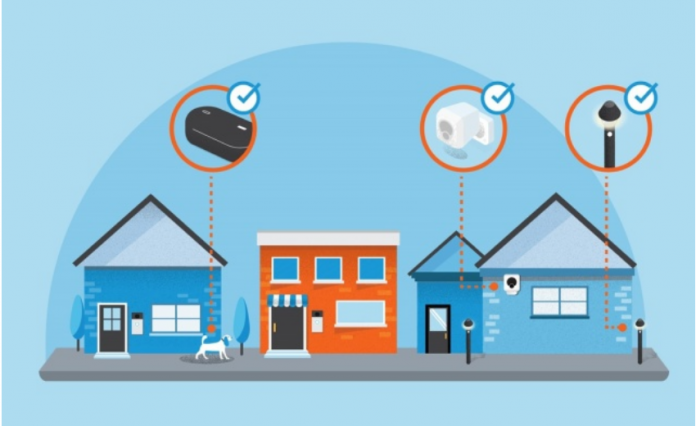 Amazon announced the Sidewalk app over a year ago. The company claimed that the new app will solve users' problems with their low-power, low-bandwidth devices.
Sidewalk-enabled devices are supposed to serve as bridges to instantly connect through close-in networks. There are some private data concerns with the whole concept. If you are worried, now is the time to opt-out. 
Privacy concerns over Amazon Sidewalk app
The company claims that the system is secure. They say it has three layers of encryption to keep any data shared over the network safe. Amazon says that users pooling bandwidth with neighbors will not be able to view the private data sent from neighbors' devices. They also assure that there is an upload limit to preserve bandwidth.
The problem is almost every large technology company has breached their consumer's trust where private data is concerned.  Zoom was misleading consumers over its data security by claiming end-to-end encryption. Twitter "accidentally" sold users' private data for marketing purposes. Disney and Viacom are settling complaints about passing on children's' private data to marketing companies, as well. There are too many examples to list here.
Keep in mind, by its very nature the app enables your smart home devices (such as Alexa or Echo speakers) to communicate with other smart devices within your extended WiFi network. 
Shared  WiFi with "bridge devices"
The concept of Amazon Sidewalk is that it uses the 900 MHz spectrum, along with any Sidewalk Bridge device connections. All Echo devices will have Sidewalk as the default setting, which means these extension networks would automatically result.
Amazon says you are free to opt-out.  If you choose, turn it off now before Sidewalk goes live.
How to disable Sidewalk
To get started open the "Amazon Alexa" app on your iPhone, iPad, or any Android device. Make sure you have the latest updated version.
Go to the "More" tab at the bottom of your screen.

Select the "Settings" option at the bottom of the list.

Open the "Account Settings" menu, near the top of the page.

Tap the "Amazon Sidewalk" selection.

The "Amazon Sidewalk" brings up a box of info on the app. In the bottom right-hand corner is a toggle switch. Move it left and you disable the feature. 
If you change your mind later, feel free to return to the "Amazon Sidewalk" screen to enable the app and opt-in again.
—————————————-
Have a story you want USA Herald to cover? Submit a tip here and if we think it's newsworthy, we'll follow up on it.
Want to contribute a story? We also accept article submissions – check out our writer's guidelines here.