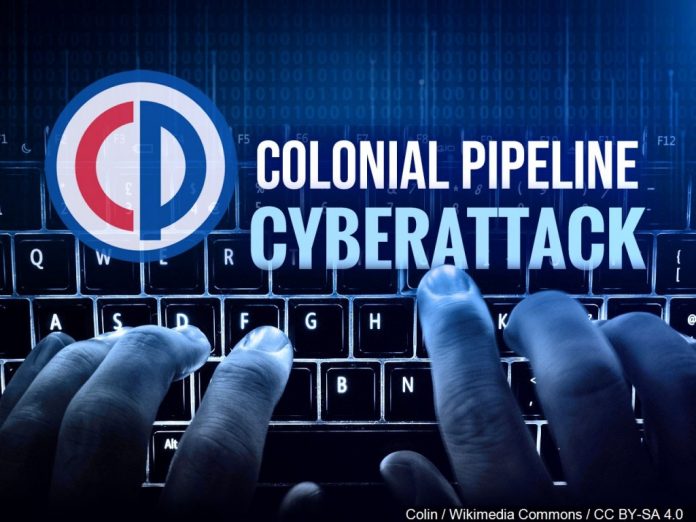 DarkSide, the hacker group identified by the FBI as responsible for last week's ransomware attack on Colonial Pipeline apologized. The hackers claim they are sorry for any "social consequences," of the hack. And try to reassure their victims that DarkSide is only in it for the money.
The group's apology letter was posted on its dark website. And was picked up on Twitter.
DarkSide #ransomware Leaks Press Center: pic.twitter.com/NNmv0UphQw

— 𝕯𝖒𝖎𝖙𝖗𝖞 𝕾𝖒𝖎𝖑𝖞𝖆𝖓𝖊𝖙𝖘 (@ddd1ms) May 10, 2021
It claims, "We are apolitical, we do not participate in geopolitics, do not need to tie us with a defined government and look for other our motives. Our goal is to make money and not creating problems for society. From today, we introduce moderation and check each company that our partners want to encrypt to avoid social consequences in the future."
According to Nicole Perlroth, cybersecurity reporter for the New York Times and author of the book "This Is How They Tell Me The World Ends,"  DarkSide is not associated with any specific nation-state. But it also avoids attacks where systems are in certain Russian and Eastern European languages. And the group is thought to speak Russian.
The ransomware attack on Colonial Pipeline has prompted emergency meetings as the White House finalizes its cybersecurity Executive Order. With new details on the attack and the EO w/ @SangerNYT https://t.co/NhGo5yBsdN

— Nicole Perlroth (@nicoleperlroth) May 10, 2021
National security concerns due to Colonial shut down
The ransomware attack demonstrates how vulnerable the U.S. energy infrastructure is to cyberattacks. But DarkSide's reaction was a surprise.
Colonial is one of the largest pipelines in the U.S. It carries jet fuel and refined gasoline from Texas to New York with a route moving along the East Coast.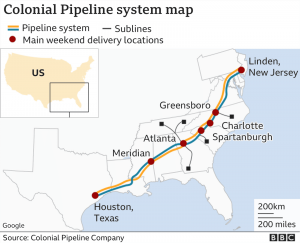 Late Friday, the Colonial system operator issued a statement.  The statement was updated over the weekend and again on Monday. Colonial explained that the cyber breach was forcing a shutdown of the 5,500-mile pipeline, which carries 45 percent of the East Coast's fuel supplies. 
The pipeline also called in federal authorities. And on Saturday, there were emergency meetings at the Biden White House with the FBI and Energy Department. 
In the meetings, the Feds are struggling with how to protect the nation's infrastructure. The federal government has been on high-alert since Colonial acknowledged its corporate computer networks were hit. And there was also a precautionary pipeline shut down to stop the ransomware attack from spreading. 
The Department of Transportation's Federal Motor Carrier Safety Administration issued an emergency declaration for 17 states and for Washington, D.C.. And every effort is being made to keep the essential supply lines open.